Magellan recognizes the value of complementing clinical services with peer support for youth. In 2007, we worked with youth, service providers, family members and other stakeholders to develop and implement Magellan Youth Leaders Inspiring Future Empowerment (MY LIFE).
The MY LIFE program is for youth members between the ages of 13 and 23 who have experienced mental health, substance abuse, juvenile justice or foster care-related issues or have a friend or family member who's coping with those issues.
MY LIFE is rooted in the belief that young people who experience these challenges can overcome them and lead happy fulfilling lives if they are provided an array of quality services and supports, both clinical and non-clinical. Through MY LIFE, youth benefit from non-clinical interventions through workshops, speaking events and other activities for youths that focus on creating community awareness, peer support, training and education.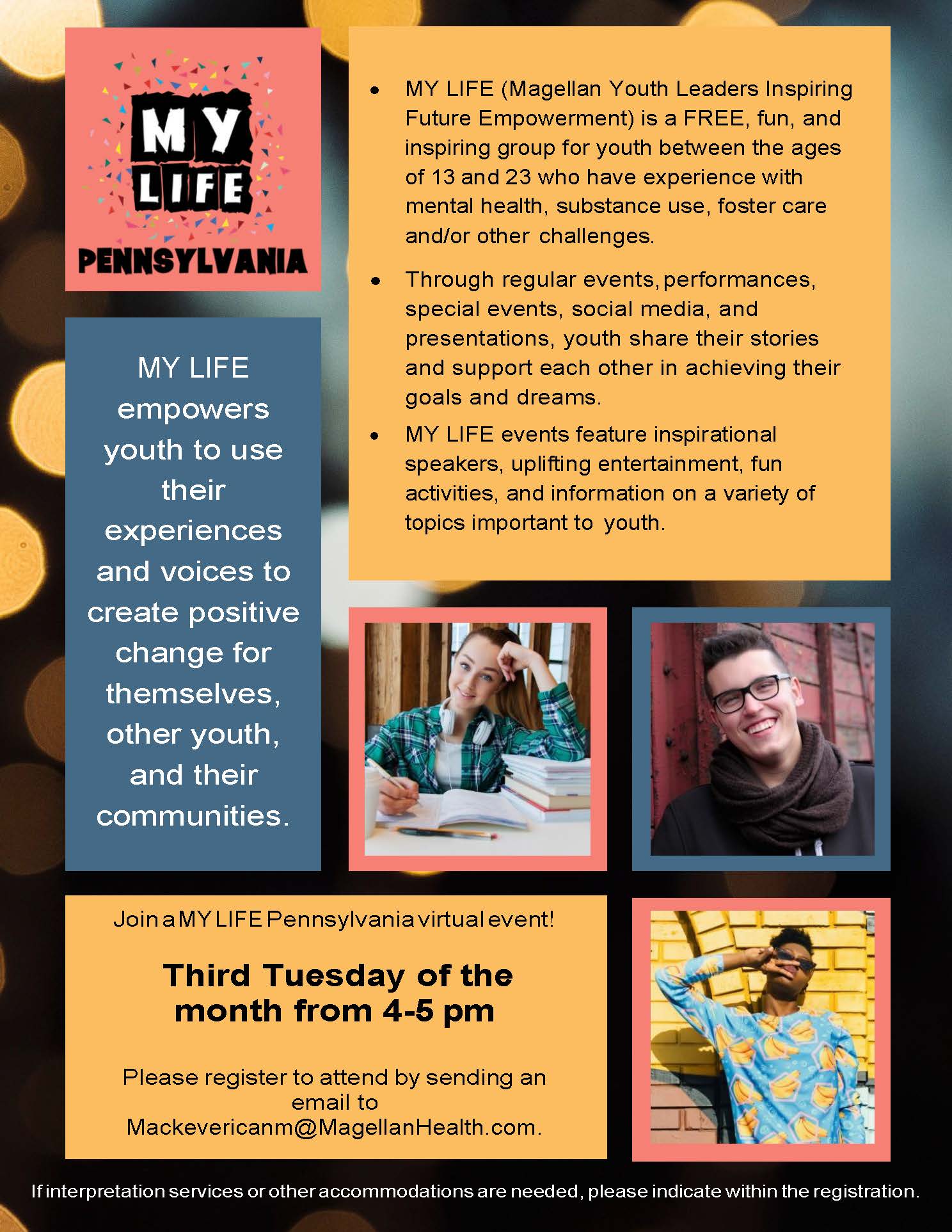 Many of the youth who are involved in MY LIFE have been isolated, ostracized and/or bullied due to the challenges they face. Youth and young adults who experience challenges related to mental health, substance abuse, juvenile justice, foster care and/or other issues, are also much more likely to drop out of high school, be arrested, and become homeless than other youth who do not face these challenges.
To combat these issues, MY LIFE provides an opportunity for young people to come together with their peers who have similar lived experience through events like MY Fest, a Magellan Youth Festival. Youth can begin to see that they are not alone and that their personal stories and shared experiences can help others who are suffering and also help reduce the devastating effects of stigma.
Through MY LIFE, organizations like Magellan also receive valuable feedback from young people who serve as advisors and share their perspective on how services and systems can be improved. Though this process young people can realize how their experiences can make a differences for others who face similar challenges.