Pop-Up Maker
The pop-up maker is used to build 'Pop-Ups'. These are text boxes that appear over-layed in front of the web page. You can see an example of this here.
When to use Pop-Ups
Pop-up maker was intended for creating 'interstitial pop-ups' for those sites which are required by contract or regulation to announce when sending a user to an external site.
There are also marketing opportunities for using pop-ups, such as increasing participation in surveys, special announcements and newsletter sign-ups.
We recommend using pop-ups for marketing extremely sparingly. By their nature, pop-ups interrupt the user's experience. They are frequently identified by users as being annoying or a reason to leave the website.
How to create an 
Interstitial
 Popup
Click Add Popup from left menu or Add New Popup tab from the Popup Maker dashboard

 

(Exhibit 1)

 
Exhibit 1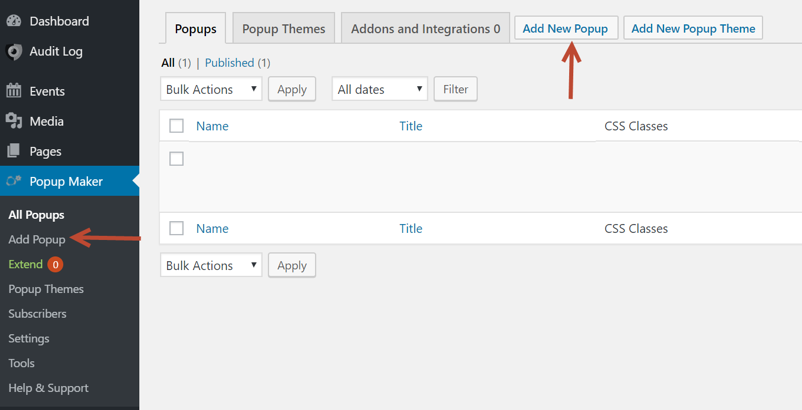 Add details for Popup message (Exhibit 2) 
Add Popup Name – Name will display on the All Popups dashboard

 
Add Popup Title – Title will appear as the header in the popup message

 
Enter popup message in the text field

 
Click down arrow next to Popup icon in toolbar, click Continue Link 

(Exhibit 3)

 
Enter Continue Link text and click Save 

(Exhibit 4)

 
Exhibit 2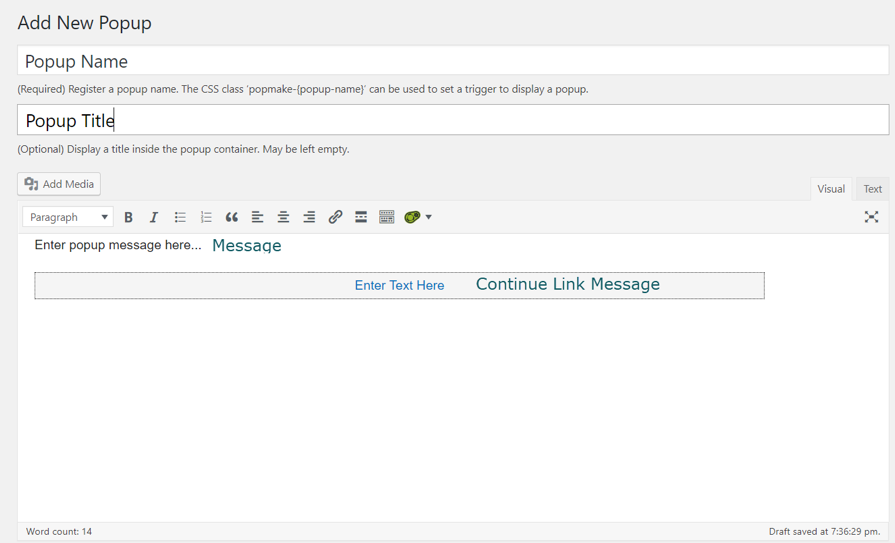 Exhibit 3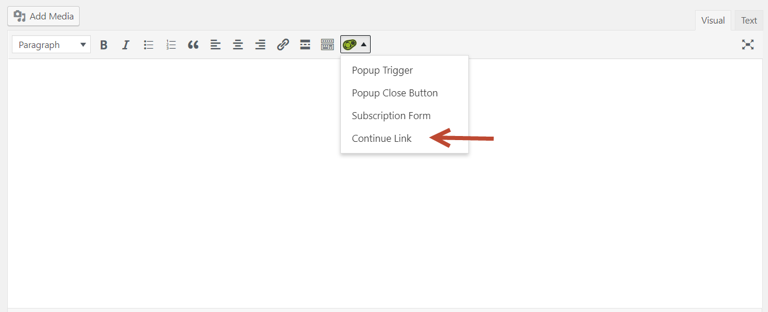 Exhibit 4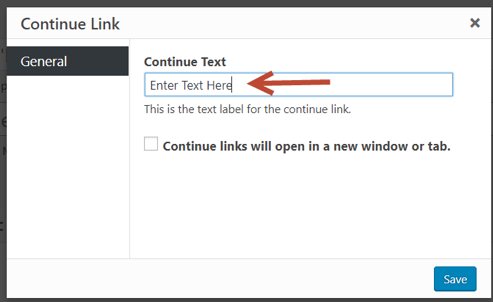 In Popup Settings below text box, click Add New Trigger 

(Exhibit 5)
Exhibit 5

Trigger type should be Click Open; if not, click down arrow and select Click Open and click Add 

(Exhibit 6)

 
Exhibit 6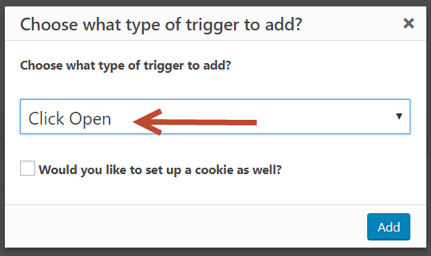 Opens Click Trigger Settings module window; on General Tab, in Extra CSS Selectors field, click gray arrow button 

(turns blue when you click on button)

 and select Link: Containing or Link Begins With 

(Exhibit 7)
Exhibit 7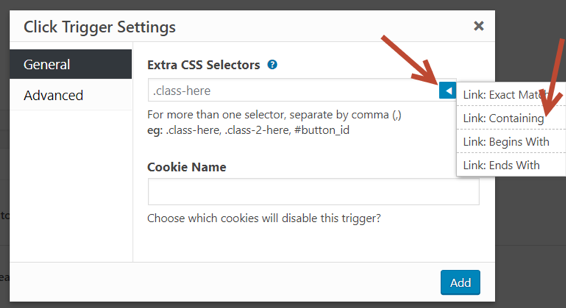 Enter as many CSS Selectors as needed; when using Link Containing, enter the URL identifier in the "contains" section of the href (example: adding popup message when user clicks on URL to go to MagellanRx: select Link Containing, in CSS string that appears, change a[href*="contains"] to a[href*= "magellanrx"]); same process will apply if use "begins_with" and enter the beginning portion of the URL; click Add (Exhibit 8)  
Exhibit 8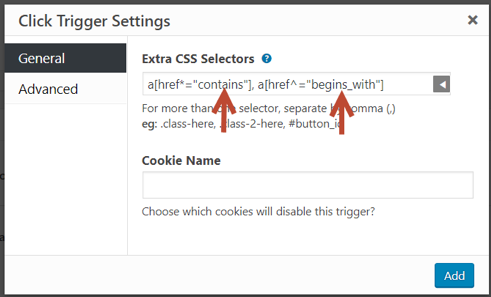 No changes on Targeting Tab 

(Exhibit 9)
Exhibit 9

On Display Tab

 select theme, size, animation, position, and advanced settings

 
In the Appearance section, select the Theme from the 

drop-down

 list 

(Exhibit 10)

 
In the Size section, select the Size of the popup message from the 

drop-down

 menu or customize own window size 

(Exhibit 11)

 
In the Animation section, select the Animation to add to the popup message 

(Exhibit 12)

 
In the Position section, select the location on the page from the 

drop-down

 menu where the message will display 

(Exhibit 13)

 
In the Advanced section, click to Disable Overlay for the popup 

(Exhibit 14)

 
Exhibit 10

Exhibit 11

Exhibit 12

Exhibit 13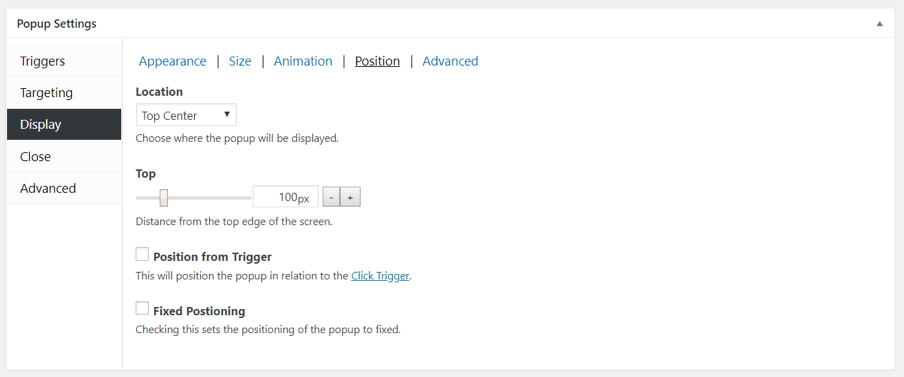 Exhibit 14

On the Close tab, enter the text for the button that will close the popup message without taking the user to the new site 

(Exhibit 15)

 
Exhibit 15

No changes on Advanced tab 

(Exhibit 16)

 
Exhibit 16