Stuart Levine, MD, MHA
Operating Partner, Chicago Pacific Founders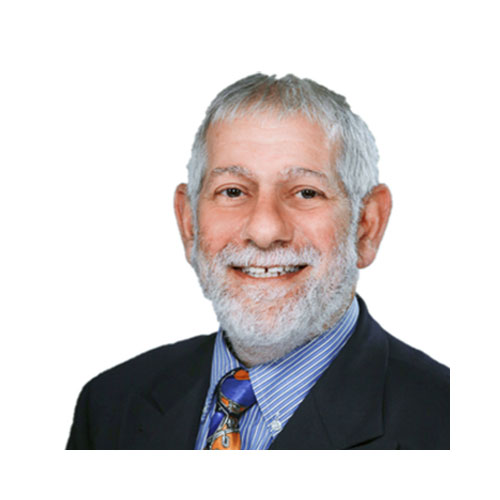 Dr. Stuart Levine is currently an Operating Partner for Chicago Pacific Founders specializing in Care Model Innovation supporting current companies as well as founding new companies in this arena.  Dr. Levine is on the board/ executive advisor of a number of health care companies including Exsel (Health care IT), P3 (PCP led global risk medical IPA), Atrio (Medicare Advantage Plan), MyCare (global risk PCP led medical group) WellBe Senior Health (Home Care for the chronically ill and frail), Windstone Behavioral (BH medical group), VIM (health care IT), Luna (PT) and HealthMap (CKD chronic care), and VillageMD (primary care global risk).  He is also a Founder of agilon health and previously worked as the Chief Medical and Innovation Officer for agilon health, a physician group and IPA platform providing integrated and coordinated care in multiple geographies powered by advanced technology. Dr. Levine is also the Director/Chief Physician Strategist at Google Health.
Prior to co-founding agilon, Dr. Levine served as the Chief Innovation and Clinical Care Officer at Blue Shield at California where he was responsible for the ACO initiative state-wide, clinical optimization across all partner provider groups/systems and business lines, strategic planning, medical management infrastructure development and government programs and clinical innovations for the enterprise.  He had also previously served as the Vice President of Quality, and Vendor Management of External Clinical Programs at Blue Shield of California in San Francisco.
Prior to rejoining Blue Shield, Dr. Levine served as the Executive Vice President and Executive Medical Director for Clinical Integration and Transformation Officer at Heritage Medical Systems where he was responsible for clinical optimization and innovation across the enterprise.  In addition, Dr. Levine was responsible for putting together the joint venture between Trinity Health and Heritage Provider Group to form one of the largest integrated delivery system in the United States.
Prior to Heritage, Dr. Stuart Levine was the Executive Vice President and Chief Innovation Officer of Accretive Health and was the leader of the company's physician engagement strategies, clinical quality, and Accretive Health's Quality and Total Cost of Care and Population Health program.
Dr. Levine was the Corporate Medical Director and Regional Medical Director of HealthCare Partners Medical Group of California where he was responsible for the company's clinical-focused initiatives for 6 years, prior to and through the transition to DaVita, including company-wide clinical optimization and innovation, mergers and acquisitions as well as corporate and regional operations including managing global capitation on all patient populations.
Prior to joining HealthCare Partners Medical Group, Dr. Levine was the Medical Director for SCAN Health Plan for 10 years. He was responsible for all clinical operations for the HMO as well as all clinical operations for network management, provider services and contracting.
Dr. Levine initially started out his physician leadership career as the CEO of PsychCare Alliance and Topaz Health, where grew this to become the largest behavioral health medical group in the United States doing full risk and collaborative behavioral health care.
Dr. Levine is an Assistant Professor of Internal Medicine and Psychiatry at the University of California, Los Angeles David Geffen School of Medicine since 1992 as well as resident expert on Population Health.  Dr Levine is also an Assistant Clinical Professor of Internal Medicine at Stanford University School of Medicine and has been active in their teaching programs around population health and future of medicine since 2014. He has published over four dozen articles, book chapters and other abstracts in a variety of referred journals in addition to multiple national presentations and other works.  This has included a wide array of subjects including population health, palliative care, the future of medicine, risk stratification and collaborative care in behavioral health as one of the principal investigators of IMPACT depression care and CALM anxiety care programs.
Dr. Levine completed his Psychiatry Residency at UCLA NPI and internship in Medicine and Pediatrics at LAC-USC and is board certified in psychiatry.  He later taught and ran the consultation liaison psychiatry service at USC-LAC and the HIV services for LA County-USC Hospital.
Dr. Levine graduated from the University of Illinois College Of Medicine at Chicago as a James Scholar. He also holds a Master's degree in Healthcare Administration from George Washington University in Washington, D.C.  Dr. Levine is also a graduate of fellowships at University of California, San Francisco/CHCF in health care leadership and health care policy as well as a fellowship at Stanford University in Biodesign and Medical innovation.  He currently serves on a number of boards for health care companies including as the Past President and member of the California Health Care Foundation Leadership Alumni Board, the Health Care Transformation Task Force and the Partners of Care Foundation.