Magellan Health in the Community
At Magellan Health, our employees care about what they do and care about doing the right things. Every day, we create personal connections one on one, and our services touch millions of lives. It is a great honor and a humbling privilege.
In this report, you will read about the many ways we demonstrate our Magellan Health values through our service offerings, personalized support and community efforts. Many of us have lived through similar situations in our personal lives. This lived experience is invaluable to helping members feel understood, seen and met as individuals, not subscriber ID numbers.
Of course, our team members are highly credentialed and have many years of professional healthcare experience, but their lived experience adds immeasurable value.
Living our values doesn't end when we leave work. We are actively volunteering in and giving back to our communities. Whether it's providing grants through the Magellan Cares Foundation, matching the gifts to nonprofits made by our employees, or funding paid time off to volunteer for all Magellan employees, we are actively giving to improve the lives and wellbeing of those in the communities we serve.
Every day Magellan Health employees demonstrate our values and deliver on our purpose of leading humanity to healthy, vibrant lives.
I. OWN IT
If it's to be done, it's up to us to do it
It is estimated that 130 Americans die every day from an opioid overdose. The opioid epidemic has become a national crisis and is continuing to grow rapidly, affecting families in every city across our nation.
It's personal for us
No one is exempt from experiencing the effects of the opioid crisis. Magellan's own Janet Edwards, RN, senior clinical director of Magellan's Chronic Pain Management program, describes how close to home the opioid epidemic hit her:
"My daughter, Nikki, was 26 when she died of a Fentanyl overdose. As the mother of a six-year-old and a critical care nurse working in a respected healthcare organization, Nikki was the picture of success. But to handle the pressures of nursing school, a full-time job, and life as a single mother, Nikki sought prescriptions for Adderall and Xanax from multiple physicians. Over time, her addiction to these substances gave way to a new addiction: Fentanyl, which she began to confiscate from the critical care unit where she worked.
Like many others, Nikki didn't show any signs of addiction. But five years after her son was born, Nikki sat at my kitchen table and admitted that she was addicted to heroin. She was afraid to get help, because she did not want to lose her job or the respect of her peers. She insisted she could recover on her own.
Even though I, as a nurse, knew the odds were not good that Nikki could manage her recovery alone, I respected my daughter's wishes. It's a decision I will forever regret. Eleven months later, Nikki died of an accidental overdose in front of her son and a friend."
Following the loss of her daughter, Janet has openly shared Nikki's story, becoming an advocate for helping prevent opioid addiction. Further, Janet has taken on clinical leadership of Magellan's Chronic Pain program, which offers alternatives to opioid use.
No matter where or how someone encounters opioids or where they may be in the cycle of use, dependence or addiction, Magellan offers many other ways to address the opioid problem. Our behavioral health products forged from decades of serving the public, our specialty healthcare solutions supported by clinical excellence, and our customized pharmacy programs are ready to answer the call as organizations and individuals look for answers.
Not staying silent on the silent epidemic
Magellan is actively helping individuals and families on their path to recovery. Further, to educate the public, doctors and other healthcare providers, we offer resources on our Magellan Health OPIOID INSIGHTS microsite . The site includes links to blog posts, videos, resources and published articles.
Hosting a forum for sharing successes and discussing solutions
In September 2018, Magellan brought together national and local leaders in Pennsylvania to
exchange ideas, share successes and discuss solutions to the opioid epidemic in our communities. The free, second-annual conference featured keynote addresses and workshops and highlighted the proactive efforts of local organizations. Participants included
national and state officials, county human services and drug and alcohol leaders, legislative staff, providers and community stakeholders.
II. DELIVER
We are relentless in the pursuit of value and results for our customers
The MRx Cares program developed by Magellan Rx Management is one great example where we deliver – value and results!
Helping when life is complex
As a next-generation pharmacy benefit manager (PBM), Magellan Rx Management leans into the complex pharmacy challenges facing our members. One such challenge is specialty pharmacy.
MRx Cares is available to members who live with complex chronic conditions—like Crohn's Disease, Cystic Fibrosis, HIV, Rheumatoid Arthritis and the aftermath of organ transplants—and are currently receiving their medication through Magellan Rx Specialty Pharmacy.
When members first fill a specialty medication, they are automatically enrolled in MRx Cares at no cost. Members receive an easy-to-understand welcome kit specific to their medications and conditions. Soon after, a personal health coach reaches out.
Our MRx Cares program offers a unique approach to member management with Motivational Interviewing-based health coaching. Motivational Interviewing is a counseling method that helps patients resolve ambivalent feelings and insecurities to find the internal motivation to change their behavior and meet their personal goals.
Proving personalized support from caring experts
The MRx Cares program is led by specially trained nurses and pharmacists. These expert health coaches work closely, one on one, with each individual. Together, they develop a personalized care plan with achievable goals. The health coaches check in monthly, or more if needed, via calls, texts or video consultations.
In the most recent participant survey, 99% of respondents indicated they were highly satisfied with the benefits of MRx Cares and the services they receive.
Helping improve drug adherence
In addition to 24/7 access to nurses and pharmacists who understand the member's situation, the program offers monthly refill reminders to improve drug adherence.
The health coaches are also there to help if members need assistance with the cost of their medications. They can help connect members to opportunities for financial assistance and community support groups.
III. WIN TOGETHER
We believe in the collective genius of our people and the magic of teamwork.
Coming together for the win
Nowhere is our value of Win Together more apparent than when you see the smiling faces of our employees working together to help improve the communities we serve. Every year, Magellan employees, located throughout the country, voluntarily organize and participate in Magellan Cares community service activities.
Magellan Health and the Magellan Cares Foundation also support our employees' giving in two ways: paying for time off to volunteer and matching their financial gifts.
And when times get tough, we help lift up one another through our eMbrace employee assistance fund. Fully funded by employees through payroll contributions, the eMbrace fund helps employees who are facing a personal financial hardship.
TMG IRIS Consultant Supervisor Patty Byrne's team spent a day volunteering for Habitat for Humanity in Milwaukee, WI. The team helped put up the structure of a new house.
Volunteer Time Off
2020 volunteer time spent: 4,928.25
2020 volunteer impacted organizations: 559
2018 volunteer time spent: 17,000
2018 volunteer states served: 36
2018 volunteer impacted organizations: 560+
Matching Gifts
2020 matching funds total dollars: $178,317
2020 matching funds impacted organizations: 338
2020 employee donated matched (matching funds provided by Magellan Cares Foundation): $61,650.65
2018 matching funds total dollars: $69,398.77
2018 matching funds impacted organizations: 152
2018 employee donated matched: $25,416.54
eMbrace
2020 total gifts received: $115,738.52
2020 total distributions to employees: $10,105.96
Total gifts received since 2012: $920,525.63
2018 total gifts received: $136,419
2018 Total distributions to employees: $144,770
Total gifts received since 2012: $726,499
The Magellan Cares Foundation also provides grants to nonprofits or nonprofit organizations for initiatives that are aligned with our focus areas. Donations support national or large-scale health access and quality improvement initiatives; efforts that help improve the social supports around a quality healthcare system, such as access to housing, food, clothing or self-improvement opportunities, and efforts to support America's military service members, veterans and wounded warriors.
Magellan Rx of Rhode Island held their first Beach Cleanup of 2018 at the beautiful Cliff Walk. The RI Team has adopted Marine Beach for their Magellan Cares monthly beach cleanup.
IV. CARE
We care deeply about each other, our customers and the communities we serve.
Care is core to every service we deliver and everything we do. For Magellan, success is about so much more than profit or prestige. It's about doing well by doing good. We're always caring, listening, learning and using our collective insight to make a difference. When we care together, we turn hope into reality.
Caring and sharing our lived experiences
Wyoming's High Fidelity Wraparound program is just one of many examples where Magellan team members, who have lived through similar experiences, are returning the care and concern they personally received. High Fidelity Wraparound is a voluntary planning and care coordination process for children and youth (ages 4-20) with complex behavioral health conditions.
High Fidelity Wraparound's community based solutions and planning process bring people together from different areas of a family's life to form a team. The team creates steps to help youth stay in their homes, schools and communities.
Through our partnership with the Wyoming Department of Health, Division of Healthcare Financing (Medicaid), Magellan serves as the Care Management Entity for the High Fidelity Wraparound program, setting the rules and providing training for everyone involved in the process.
The Wiederspahn family
When Magellan Care Worker Chassity Wiederspahn's son began to struggle behaviorally, mentally and emotionally in first grade, she knew she needed assistance but was at a loss.
Through High Fidelity Wraparound, she was able to build a team around her family to guide them in their search for help. The High Fidelity Wraparound program allowed them to build a strong
support system and learn the resources available in their community. It gave them confidence that they could handle the challenges that might lie ahead. As a graduate of High Fidelity Wraparound, Chassity shares her story with the families and providers she speaks to on a daily basis.

Many of our Magellan team members have lived these experiences. which enables them to bring a valuable set of life skills to their daily jobs each and every day. As employees, the job is more than just the tasks at hand, we truly care and offer ourselves as role models of hope and success.
The Campbell family
Magellan's Kathryn (Kat) Campbell, family support specialist, is the proud mother of four beautiful children, two of whom are adopted from Wyoming's foster care system.
Blending a family was an overwhelming process despite the research and preparation of a therapist team. The crash course in secondary trauma left Kat and her partner reeling.
The family was referred by the local crisis center to High Fidelity Wraparound. The process
created a safe space for Kat's entire family to focus on caring for themselves, and they started to feel the support of those around them who were waiting to help. High Fidelity Wraparound's empowerment and team building strategy gave the family the skills to run their own team for the high needs their children had, long after the family graduated from the process.
Kat now trains and mentors providers who work directly with families like her own.
We always do the right thing
Standing Tall is a tall order. How do you know what the right thing is?
Answers aren't often cut and dried. Instead, we know by having lived through similar, difficult experiences ourselves and standing beside those we support—standing together as peers on the path to recovery.
Living through the same kinds of challenges
Magellan's recovery support navigators represent our best practice approach to tapping the power and potential of peer support. Peer support is an evidence-based practice, and numerous studies continue to validate the effectiveness of these supports. Recovery support navigators are professionals who have lived experiences with some of the same challenges our members face. They have experienced substance use disorders or psychiatric disabilities and may have personally been homeless, had their utilities turned off or experienced food insecurity. They can relate to the members they support, empathize, and then draw on real-world solutions to help them.
Sharing our stories
Every day recovery support navigators show up and not only listen to and support our members, but also share pieces of their own stories to inspire hope and change. Dana Foglesong, director of recovery and resiliency services for Magellan Complete Care of Florida, knows first-hand the transformative power a peer specialist can have. She knows not just because she has been certified as a peer recovery specialist since 2010, but because Dana had the support of a peer support specialist herself.
Dana describes her journey:
"In my late teens and early twenties, I bounced from state hospitals to crisis stabilization units. I was desperate to end my life. I had no hope that my former goals could ever be realized.
When I started working with a peer specialist, I began to view myself and my future more positively. My peer specialist expected me to recover and connected me to the resources that empowered my recovery process."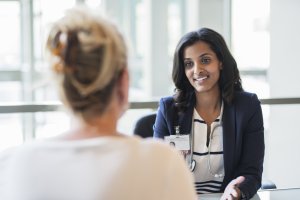 Dana not only recovered—she has thrived! She recently completed a master's degree in social work and leads Magellan's diverse team of recovery support navigators.
She has been awarded for her commitment to providing help and hope to others, including for her work founding the Peer Support Coalition in Florida, which expands leadership, advocacy and employment opportunities for people, like her, with lived experience. Dana describes her life now, saying: "At Magellan, I have the opportunity to do such meaningful, passion-filled work. It keeps me inspired and grateful to be a part of helping our members lead healthy, vibrant lives."
Leading the way
Magellan was the first managed care company in the United States to recognize and incorporate peer support services into the continuum of care. Since 1999, we have been a leader in increasing access to peer support through partnerships with the recovery community and providers. We have assisted state customers in developing robust certified peer specialist capabilities, driven in large part by our depth and breadth of experience. Magellan continues to create shared learning opportunities for the peer workforce and others to improve and enhance the knowledge, skills, and competencies of the peer workforce.
VI. EVOLVE
We embrace learning as a means to reinvention – in all that we do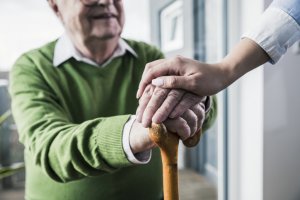 Learning and evolving aren't just how we approach doing business. Magellan is committed to helping people reach their fullest human potential. But reaching your fullest potential could get derailed at any minute by a disaster.
Serving state employees during their toughest moments
The Camp Fire, which began November 8, 2018, was the deadliest and most destructive wildfire in California history to date. It destroyed much of the town of Paradise, took 85 lives, and destroyed 13,972 homes, 528 businesses and 4,293 other buildings. The fire was followed by severe flooding.
As the Employee Assistance Program (EAP) provider to the State of California, Magellan was immediately there to help. Through centralized specialty critical incident stress debriefings (CISDs), Magellan provides structured on-site support to employees who have been impacted by a traumatic event.
Delivering an employee wellness strategy best practice
CISDs give employees access to immediate, expert and compassionate support to help them understand and process their feelings about the traumatic event. Magellan can also recommend additional resources available through EAP, such as legal and financial assistance, and provide referrals to community resources. And, where appropriate, we provide one-on-one follow-up support. Magellan's dedicated call center is available 24/7 and is staffed with trained clinical professionals to take calls and work with employers to develop appropriate support.
Providing support in critically stressful times
Magellan provided more than 40 CISDs for over 300 California state agency employees in response to 2018 wildfire and flooding natural disasters. Magellan CISD provider Shammy Pius, MFT, describes her experience leading debriefings for the Camp Fire event:
"I conducted numerous sessions with state agency employees, many of whom had to cope with their own personal losses while serving and supporting others. The support Magellan gave state employees was beneficial to them but also had a positive ripple effect in their communities.
The group sessions helped employees feel like they weren't alone. The feelings they were experiencing were normalized when they heard that their colleagues were also experiencing anger, sadness and stress. Importantly, it was essential that each employee not minimize their own experience.
Everyone felt disruption to some degree. Educating them about resiliency and coping techniques during the event and soon after encouraged employees to accept the support that was offered to them. We help set the expectation that recovery will take a while, but that there is hope and things do get better over time.
It's incredible how people come together in times of adversity – it's truly heartwarming. I'm essentially a stranger going into these workplaces, and I get to be a part o f people's journeys during some of the most difficult times. It's an honor to me to do this work for Magellan.
Everyone felt disruption to some degree. Educating them about resiliency and coping techniques during the event and soon after encouraged employees to accept the support that was offered to them. We help set the expectation that recovery will take a while, but there is hope and things do get better over time.
It's incredible how people come together in times of adversity – it's truly heartwarming. I'm essentially a stranger going into these workplaces, and I get to be a part of people's journeys during some of their most difficult times. It's an honor to me to do this work for Magellan."
Evolving through our experiences
Magellan's team responds to more than 5,000 critical incidents annually. Our CISD program offers access to a network of 8,100+ masters-level clinicians with crisis intervention training. We intervene carefully and thoughtfully, listen, reassure and teach resiliency. We wish these services were never needed, but since they unfortunately are, we embrace them as times to learn, evolve and help others live healthy vibrant lives.
Satisfied customers
99% of clients said the CISD plan was easy to arrange and done in a timely manner
98% of clients said the EAP counselor was professional, courteous and understood their needs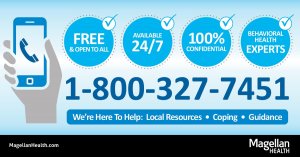 In response to tragedies and detrimental weather events, Magellan sets up a 24-hour toll-free hotline for individuals to access, regardless of whether or not they are Magellan members. The 24-hour crisis lines are staffed by behavioral health professionals who provide free, confidential consultation services and other resources, such as referrals to local non-profit organizations, shelters and additional community based support.