At Magellan Health, our employees care about what they do and care about doing the right things. Every day, we create personal connections one on one, and our services touch millions of lives. It is how we demonstrate our values and deliver on our purpose of leading the world to a healthier future.
Wyoming's Flex Funds Help At-Risk Children Receive Needed Support
Magellan Health is making sure at-risk children in Wyoming are kept on a path of success. The High-Fidelity Wraparound program targets kids whose metal health is at-risk. The program uses flex funds that allows providers to assist families in need to support their plan of care.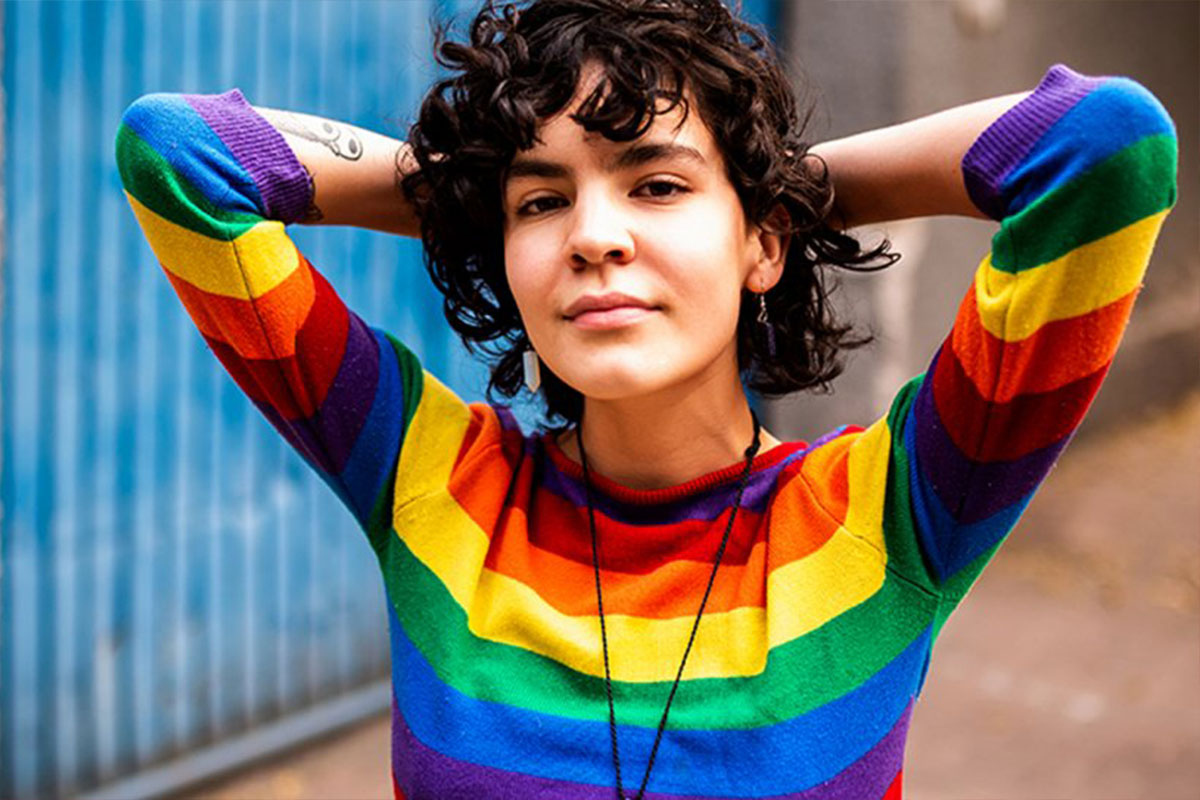 Shelli Stewart, senior network management manager of Magellan Health in Wyoming explains how flex funds can be used to address other needs families may have including paying for a vehicle, rent or groceries.
"For example, if a family with at-risk children needed something like a heater to heat their home, the provider could apply for flex funds," said Stewart. "The program targets families with children whose mental health is at-risk. The goal is to remove barriers that families may face and help them keep their children at home and in school."
Wyoming also has active chapters of the MY LIFE (Magellan Youth Leaders Inspiring Future Empowerment) program. The program involves members between the ages of 13 and 23 who have experienced mental health, substance abuse, juvenile justice or foster care-related issues or have a friend or family member who's coping with those issues. MY LIFE hosts workshops, speaking events and other activities for youths.
---
Magellan Health Employees in Pennsylvania Continue to Serve the Community They Work and Live in
Magellan Behavioral Health of Pennsylvania has a long history of helping the communities they serve. A constant presence at various community events, Magellan is continuously introducing and educating community members on their services.
"It's a good opportunity to talk with people in person, give out promotional items and engage with the community," said Aubrey Proud, director of communications and community relations for Magellan Behavioral Health of Pennsylvania. "We'll participate in about 40 to 60 events each year where our team is either advertising or attending those events."
Team members participate in a Magellan Cares month each October where they volunteer at food banks and with other local organizations. Suggestions are sent to employees with various volunteer opportunities for them to chose from.
Across Pennsylvania, Magellan's list of community events include 5K runs, various school events, community-wide events, and MY LIFE MY FEST that celebrates the MY LIFE program. MY Fest, is a one-day community event to raise awareness and reduce stigma about mental health, substance use disorder and foster care issues facing youths. The event features musical acts, dance performances, art exhibits and resources for youth and families.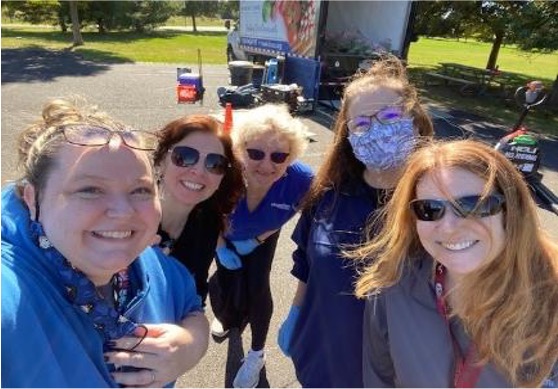 "We try to express the caring spirit in the community."
-Aubrey Proud, director of Pennsylvania communications and community relations.
"It's a nice opportunity for us to give back," said Proud. "We try to express the caring spirit in the community."
Other events Magellan participates in include food and pet drives around the Thanksgiving season, cleaning up local parks, hosting different outreach activities and getting involved with programs like Meals on Wheels, where team members volunteer to deliver meals to local seniors.
Another reoccurring holiday program that Magellan organizes each year in correlation with county partners, involves assisting local families with their needs during the holiday season.
"It's a team approach. Everyone is very caring about helping those in the community that we live and work in. We fortunately have a culture that is mission-driven and enjoys helping others," said Proud.
Magellan Health Employees in Missouri Volunteer at the St. Louis Crisis Nursery
In April, Magellan employees associated with the Maryland Heights, Missouri office came together to volunteer at the Saint Louis Crisis Nursery. Volunteers helped to sort through donations, spent time with the children, and freshened up the interior wall paint.
The Missouri-based nursery plays a crucial role in the community by helping to prevent children from enduring abuse and neglect.
As a safe-haven for over 5,000 children a year, the Crisis Nursery provides short-term care for infants and children up to 12-year-olds whose families are in crisis caused by illness, homelessness, domestic violence, or overwhelming parental stress.
"Thank you so much for being so amazing. We loved having your group at the nursery," said Julie Hernandez, volunteer manager at the Saint Louis Crisis Nursery.
Mitzi Lowery, senior product innovation manager, and Rebecca Abbit, marketing manager, coordinated the recent volunteer events at the Crisis Nursery.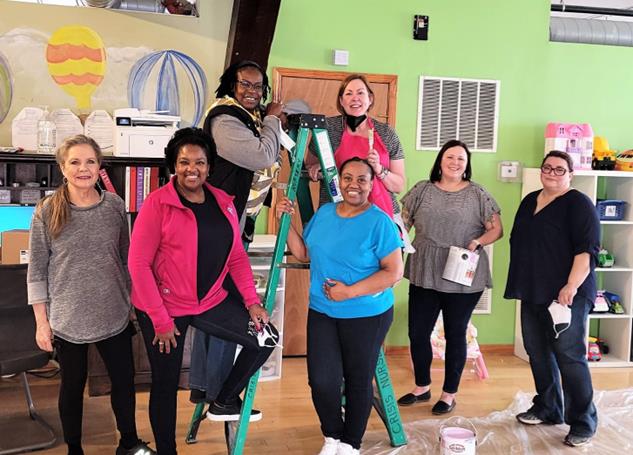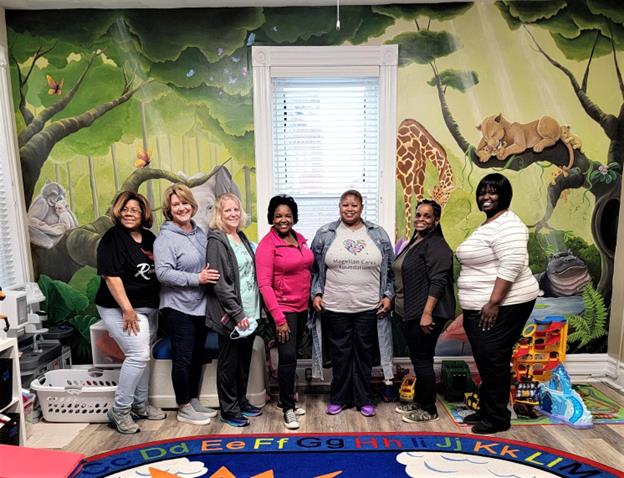 For over 10 years, Magellan employees based out of the Maryland Heights office have voted to nominate local charities to support throughout the year. Each year, Magellan employees select about a dozen charitable organizations aligning with Magellan's mission of leading the world to a healthier future. Employees involved with organizing the volunteer events work together to coordinate awareness campaigns, fundraisers, donation drives and in-person volunteer events. With most employees now working remotely since the start of the pandemic, employees have organized creative ways to raise awareness and donations.
Throughout 2022, Magellan Health will support charity groups monthly. The Magellan Cares Foundation has committed to match up to $2,500 in employee donations for each charity campaign this year. Some charities that will be spotlighted this year include the American Cancer Society; St. Louis Area Food Bank; St. Jude's Children's Hospital; H.E.R.O.E.S. Care Dogs for our Brave; Alzheimer's Association; Stray Rescue of St. Louis; NAMI and Magellan Adopt-a-Family.
Magellan Healthcare Hosts Children's Mental Health Summit in Atlanta, Georgia
Local, regional, and national thought leaders gathered on May 4 at The Carter Center in Atlanta, Georgia for a Children's Mental Health Summit hosted by Magellan Healthcare. This conference focused on solutions to highlight the importance of improving children's mental health throughout Georgia. During the lunchtime presentation, Magellan Cares Foundation presented donations of $15,000 to two local nonprofits. The Carter Center received a $10,000 donation from the Magellan Cares Foundation, and the Multi-Agency Alliance for Children received a $5,000 donation.
The free event to the more than 160 attendees in attendance also featured four keynote presentations, two plenary sessions, and an in-depth discussion with statewide leaders focused on children with complex health needs.
"Hearing first-hand from consumers and legislators alike on what they need and how best to support their communities was incredibly uplifting and inspiring," said Magellan Healthcare President and Chief Medical Officer Dr. Caroline Carney on the Children's Mental Health Summit. "The conference also gave us some ideas on ways we could shape the work we're doing to better serve the population."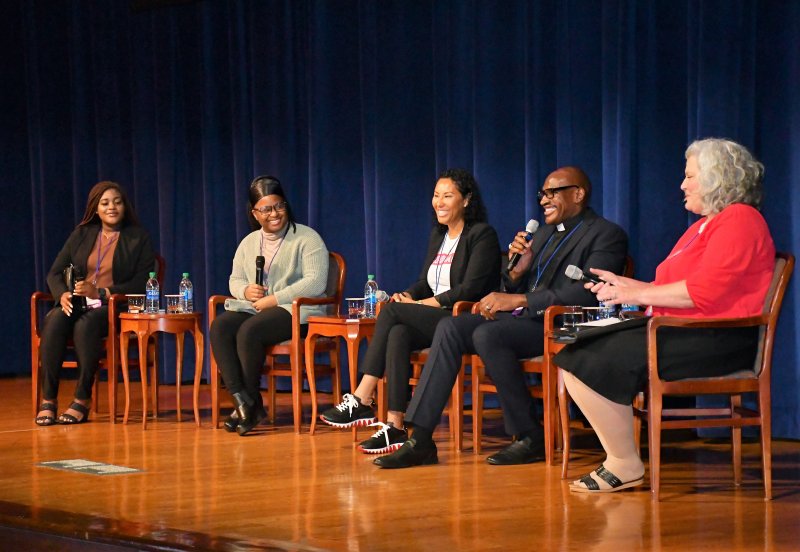 Dr. Carney was one of four keynote speakers at the event. Sheree Ralston, first lady, Georgia House of Representatives; Ann DiGirolamo, director of behavioral health, Georgia Health Policy Center at Georgia State University and Ken Fasola, executive vice president, Centene Health Care Enterprises, were also all featured as keynote speakers.
The morning plenary session was titled, "Elevating the voices of children, young people and their families." This session featured Lee Woodall, former NFL player, and his wife Terri Matthew, CEO of Jaden's Voice, who are parents to a child with autism; young advocates from Georgia EmpowerMEnt; and Lisa Pace, director of operations, Georgia Parent Support Network.
The afternoon plenary session was titled, "Next steps – Georgia community organizations partnering to implement mental health initiatives for children and young adults." The session featured panelists Health Rowles, executive director, Multi-Agency Alliance for Children; Erica Fener Sitkoff, executive director, Voices for Georgia's Children; Belisa Urbina, executive director, Ser Familia; and Todd Jones, Georgia House of Representatives, District 25.
For more information on this year's Children's Mental Health Summit, and for additional resources for children's mental health, visit here.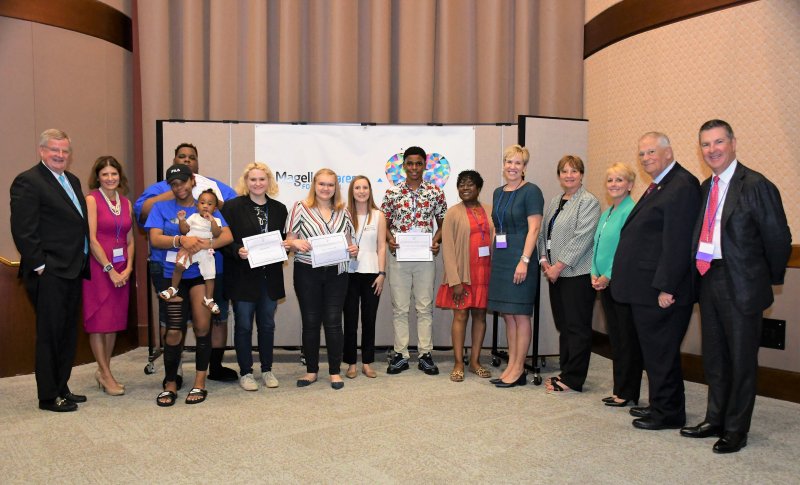 ---
(*Matching funds provided by Magellan Cares Foundation)
Magellan Behavioral Health of Pennsylvania Provide Pennsylvania Elementary and Middle School Students with Calming Kits in Collaboration with the Wilson Area Partners in Education Foundation
Calming kits, which include all the tools necessary for young children to manage their stress at school, were recently provided to Pennsylvania elementary and middle school students in Northampton County through a collaborative effort between the Wilson Area Partners in Education Foundation (WAPEF) and Magellan Behavioral Health of Pennsylvania (Magellan Healthcare).
WAPEF identified 80 children in kindergarten through eighth grade with heightened levels of anxiety that could use some additional assistance throughout their school day. On September 26 and 27, these children received calming kits filled with tools and information on how to manage stress in the school environment.
We're grateful to collaborate with Magellan Healthcare as part of our 2022 Mental Health Initiative," said Kimberly Hopkins, executive director of the Wilson Area Partners in Education Foundation. "With the unfortunate increase in students experiencing anxiety, it's important to provide tools that will help them navigate stressful moments in school and, hopefully, in life.

"The start of the school year offers an important opportunity to positively impact a child's mental health, and we are pleased to offer our support for this school-based initiative to benefit many children and their families in the Wilson Area School District," said Tom Walker, senior account executive for Magellan Behavioral Health of Pennsylvania.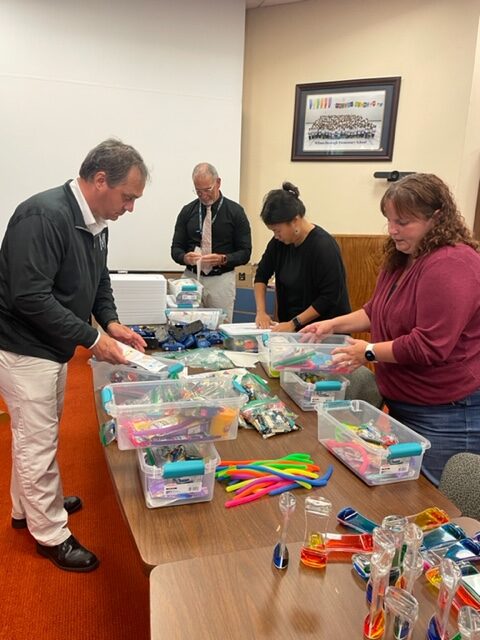 As well as providing financial assistance, Magellan Healthcare employees teamed up with WAPEF representatives and school district administrators on September 26 where they all helped to assemble the calming kits.