Community Involvement and Outreach
The Magellan Cares Foundation is a groundswell of activity. When we all join together, our passion is multiplied, and our work together is truly helping people. The Foundation is proof that our company and our board of directors value volunteerism and giving back to our communities.
Deanna Johnson, Director, Magellan Cares Foundation
Magellan Cares In Hands-On Ways
Every year, Magellan Health employees throughout the country participate in Magellan Cares community service activities that they voluntarily organize and participate in. Here is a small sample of the activities employees have led:
Members of Magellan's TMG Madison, Wisconsin team helped sort donated coats for the Community Action Coalition (CAC), which provides winter jackets for underprivileged children and adults. More than 2,300 people received a coat from this program.
Through Journey Home, team members in Avon, Conn. helped a previously homeless man move into his new apartment.
In times of trouble – Toll Free Hotline
At Magellan, we know that when tragedy strikes, the entire community is affected. That's why we operate from every angle, during and long after crisis situations, to make sure no one is left behind.
In response to tragedies and natural disasters, Magellan Health sets up a free 24-hour crisis line for individuals to access, regardless of whether or not they are Magellan members. The 24-hour crisis lines are staffed by behavioral health professionals who provide free, confidential counseling services and other resources, such as tip sheets about trauma and how to process it, resiliency after such situations, and how to talk about these situations with children who may hear the news in the media. These resources are offered free-of-charge to the community to assist individuals as they work to cope with the feelings of grief, guilt, fear, sadness, anger and depression related to these kinds of incidents.
The Joplin tornado, Sandy Hook school shooting, and opioid epidemic are just three crises where we intervened, and in turn, showcased our unique approach to helping those in need.
Working with NAMI to eradicate the stigma of mental illness
NAMI, the National Alliance on Mental Illness, is the nation's largest grassroots mental health organization dedicated to building better lives for the millions of Americans affected by mental illness. As a company rooted in behavioral health, Magellan applauds and supports NAMI's efforts to eradicate the stigma of mental illnesses and improve the quality of life of these Americans.
Since 2003, hundreds of Magellan Health employees, their families and friends have participated in NAMIWalks annually to help raise money and awareness about our country's need for a world-class treatment and recovery system for people with mental illness. Participating in the NAMIWalks is one way that we demonstrate our commitment to the community members we serve while supporting a worthy cause. In addition, joining the walks supports a team atmosphere at Magellan and encourages employees to get active and improve their overall health and wellness.
Doubling Down: When Magellan Employees Do Good
Matching Gifts and Paid Time Off to Volunteer
Magellan and the Magellan Cares Foundation extend our reach through corporate social responsibility and community outreach activities by supporting Magellan Health employees' giving in two ways: paying for time off to volunteer and matching their financial gifts. And when times get tough, we help lift up one another through our eMbrace employee assistance fund.
Volunteer Time Off (VTO)
Magellan offers full-time regular employees eight hours of paid VTO and part-time regular employees four hours of paid VTO per calendar year.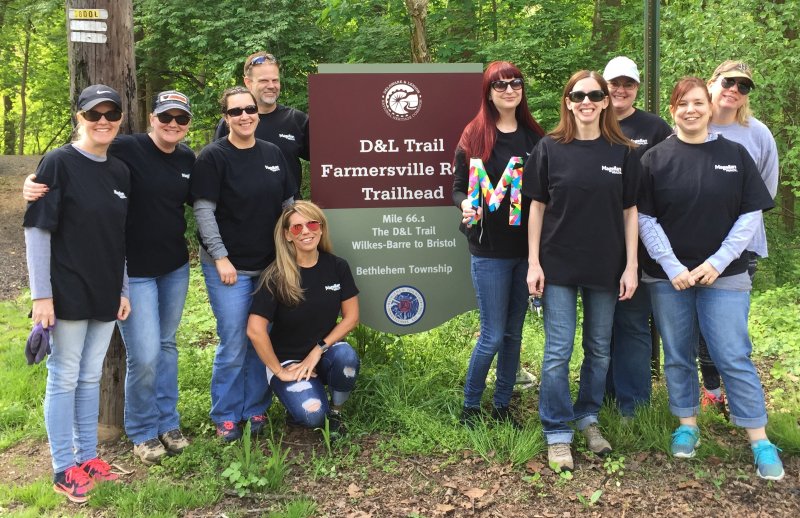 Matching Gifts
The Magellan Cares Foundation matches an employee's financial donation to eligible charities up to $250 annually.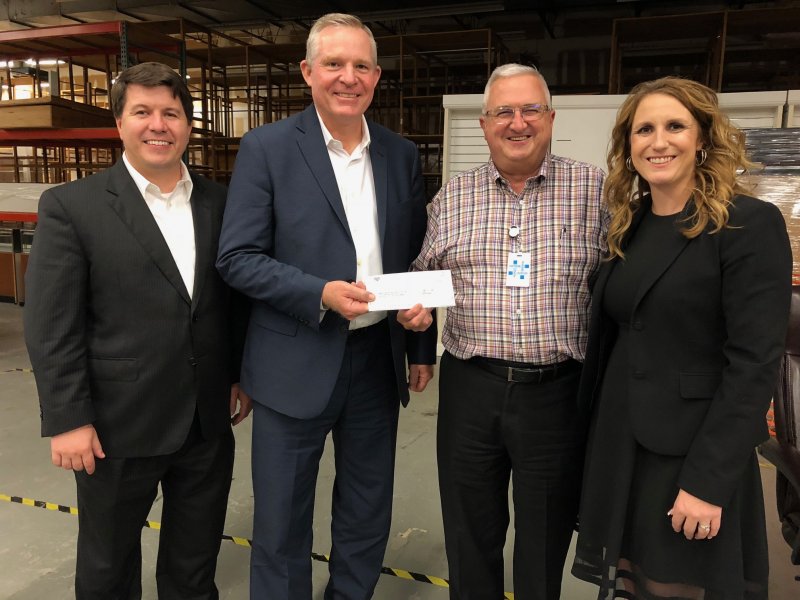 Supporting each other in times of need
eMbrace Magellan's employee assistance fund
The goal of eMbrace is to enable employees (both part- and full-time) to apply for financial assistance in the event of a tragedy, disaster or other extreme life event to cover basic living expenses while employees work to recover and rebuild.
eMbrace is fully funded by employees through payroll contributions and is available to Magellan employees who are facing a personal financial hardship, leaving them unable to pay for basic living needs. Over the seven years the fund has been operational, it has made nearly $520,000 in distributions to employees in need.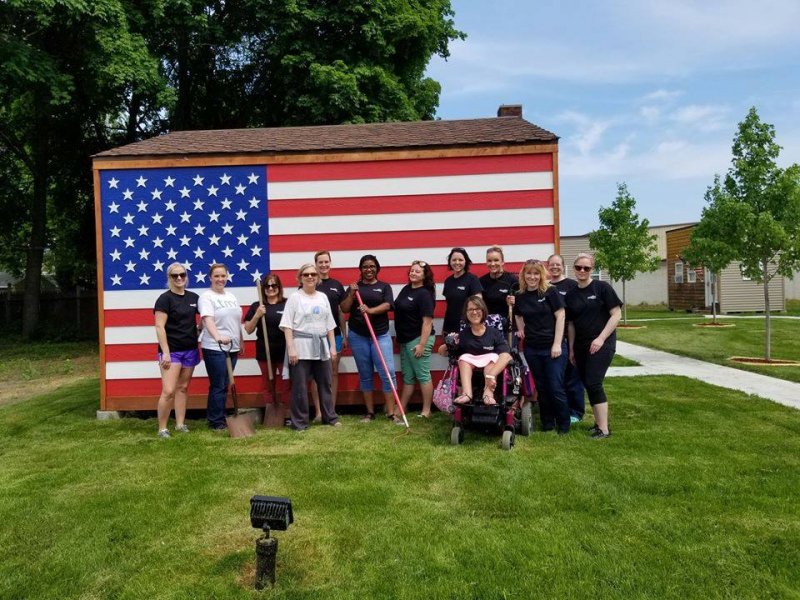 This program was truly a blessing to me. At the time my mom was ill, this program allowed me to focus on meeting her needs, helping to relieve some of my financial burden.
Providing well-deserved awards & scholarships
Magellan Scholarship Program
In support of Magellan Health's values, the company offers a scholarship program to assist employees' dependent children who plan to continue their education in college or vocational school programs. Up to 10 scholarships are awarded each year for full-time undergraduate study at an accredited institution of the student's choice.
Since 2008, we are proud of having been able to grant more than $200,000 to deserving students!
René Lerer Community Spirit Scholarship Award
The René Lerer Community Spirit Scholarship recognizes a high school senior who is the dependent child of a Magellan Health employee, exemplifies community spirit through outstanding leadership and exemplary contributions and demonstrates a commitment to enriching the lives of others in the community. Magellan Health established this scholarship program in recognition of former CEO René Lerer's unparalleled commitment to Magellan's "culture of caring" and for his dedication to establishing the Magellan Cares philosophy.
Since 2013, recipients of the $5,000 René Lerer Community Spirit Scholarship have been carrying forward his legacy.
Magellan Cares Foundation Community Impact Report